Keeping fit during the Christmas season seems to be an extra challenge for most of us. It's the time of the year that we often catch up with friends and family we don't often have the chance to see, eat delicious food and drink some drinks we may regret we did the next morning.
Depending on where you are in the world I have found the food differs significantly from that in the wintery northern hemisphere to those in the sun-scorched southern hemisphere. I've experienced Christmas in both, but the one thing that remains the same during the festive season is the amount of food consumed. To add to the amount of food eaten during this happy time of year, it all seems to be delicious, so we really dig in!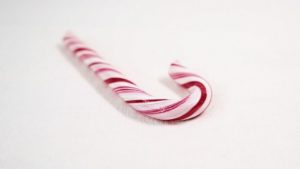 Come the new year, people tend to make resolutions they don't always keep. From my experience, getting into shape, improving one's fitness and dropping some unwanted fat always hovers around the top of the list.
So, I wanted to share 4 SIMPLE TIPS with you for keeping fit during the holiday season! These tips won't just keep you fit, there is a good chance (depending on how closely you follow them) that you will leap into January in better shape than you started December 🙂
TIP #1– Start the day off with some "you" time. This is a hectic time of year, although enjoyable people are often stressed and always in a hurry. So, make yourself a priority first thing in the morning even if it's for 15-20 mins. Get up earlier, before the children wake up if you have to and start the day well. I recommend drinking 500ml-1L of water upon waking then heading off for some light exercises whether that is a power walk or quick jog around the block. Use this time to think of things you are grateful for and think about what and how you want your day to unfold. If you have a bit more time, follow this brisk walk/jog with this full-body routine you can ACCESS BY CLICKING HERE.
TIP #2 I call this one "Everyday exercise". Whenever you have a spare minute throughout the day (literally 60 seconds) complete as many star jumps (jumping jacks) as possible in the 1 minute. Do that throughout the day and watch it add up to an extra 20-30 mins of exercise! This was the same piece of advice that I was asked to give readers of the SUNDAY AGE newspaper recently. CLICK HERE TO SEE MY SHORT ARTICLE IN THE SUNDAY AGE
TIP #3 They don't call it the "silly season" for no reason. We all tend to drink a "bit" more than what we normally do this time of year which doesn't help our waistlines let alone our sore heads and dry mouthes the next morning. My advice? Sneak in water as often as possible. Not only will this help keep you hydrated and "hopefully" less hungover the following day, but it will also fill your stomach and stop you from overindulging on extra foods you forcefully make room for (even when you're no longer hungry). Disclaimer: I'm not saying to drink water so you don't eat, but we all know that we keep eating past the point of being hungry haha (at least I do anyway)
TIP #4 Where possible, walk to events or gatherings. Or if you do drive or take public transport, stop slightly short of your destination so you can squeeze a walk in.
So there you have 4 simple tips absolutely anybody can do. If you can try and implement this into your everyday life during the holiday period you will come out the other end feeling a lot better for it.
Happy holidays!
Matt